UK house prices are rising at their fastest rate since 2007, according to Halifax, with the typical property notching up its biggest annual cash gain in the nearly 40 years since the lender's index began.
Two years on from the start of the coronavirus pandemic, researchers say the housing market is continuing to defy economic conditions, with average property prices rising by another 0.5% in February, equating to £370 a week.
It was the eighth month in a row that property values had risen, pushing up the annual rate of price growth to 10.8%, the highest figure since June 2007.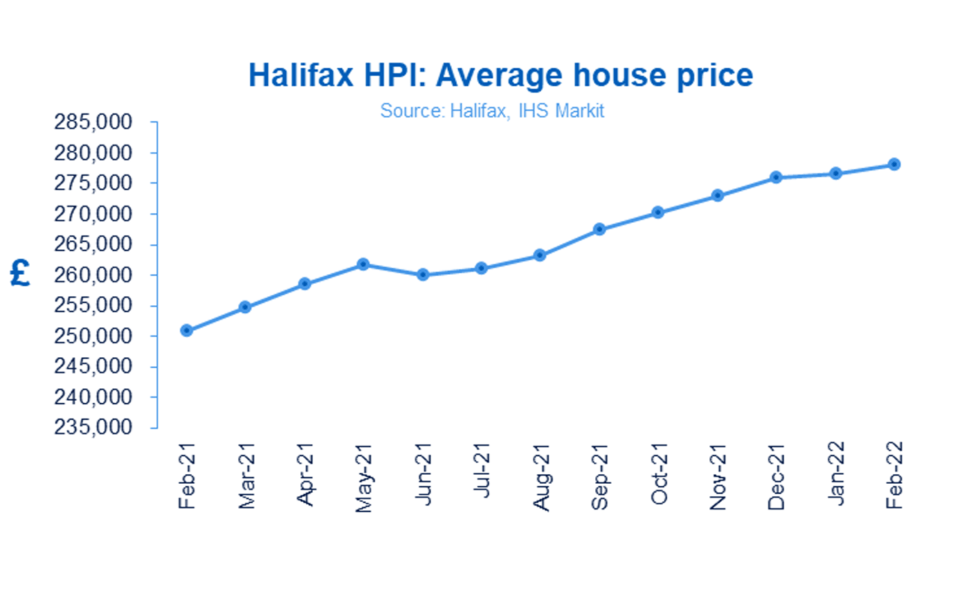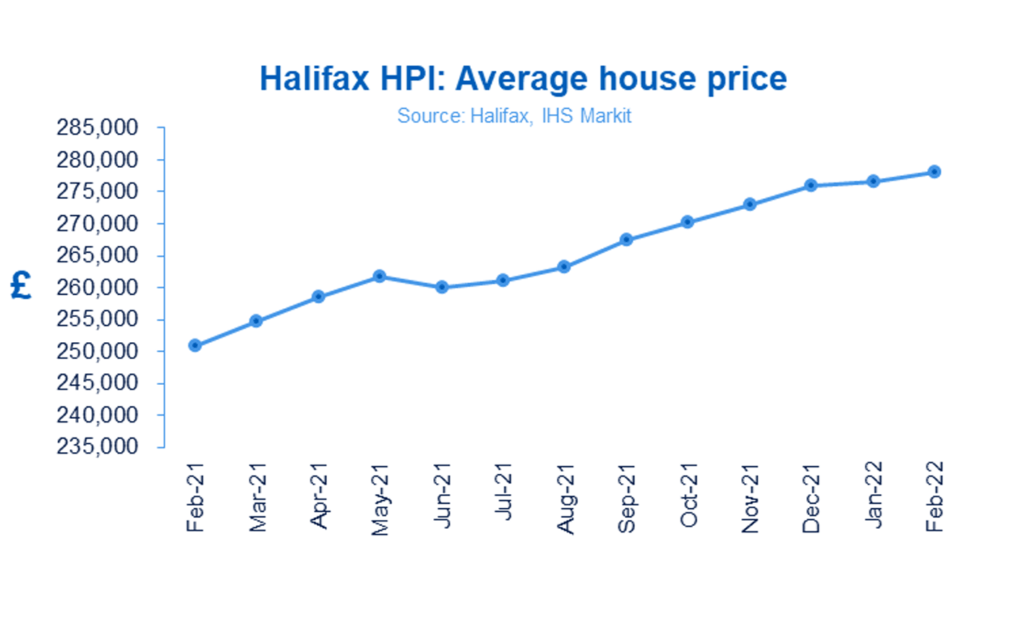 The price of a typical home has risen by £38,709 since February 2020, and during the last 12 months alone £27,215 has been added to the value.
"This is the biggest one-year cash rise recorded in over 39 years of index history," a Halifax spokesperson said. This meant the average house price had hit "another new record high" of £278,123.
However, the events in Ukraine are expected to help put the brakes on the market.
Russell Galley, Halifax's managing director, said: "The war in Ukraine is a human tragedy but is also likely to have effects on confidence, trade and global supply chains."
He said soaring oil and gas prices were one immediate consequence, meaning that UK inflation – already at a 30-year peak – would remain higher for longer, adding to the squeeze on already stretched household incomes. Meanwhile, further interest rate increases looked likely in the near term.
"These factors are likely to weigh on buyer demand as the year progresses, with market activity likely to return to more normal levels, and an easing of house price growth to be expected," Galley said.
Do you need help with a property? Unsure what to do next?
Book a 30 minute or hour Zoom session with Ian - The Planning Geek to discuss the opportunity that is before you. Click here to book a time that is convenient for your diary. You could be talking to Ian today!
Starts at just £147
'Full of content'
- Mark from Enfield

'Well worth the small cost - saved me hundreds in the long run, going down the wrong hole!'
- Louise from Clapham'
Wow! Ian really is a Geek when it comes to property - so glad we booked an hour'
- Paul & Jo from Newcastle