Part 2: Minor operations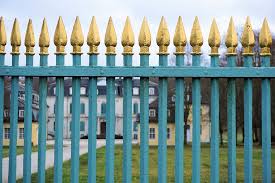 The GPDO covers minor changes to a property under Schedule 2, Part 2.
Any of these permitted developments could be withdrawn via a restriction on the building usually through a previous planning application or via restrictions in a conservation area etc.
This section is broken down into 6 sub-sections.
These are:-
Class A – gates, fences, walls etc.
Class B – means of access to a highway
Class C – exterior painting
Class D – electrical outlet for recharging vehicles
Class E – electrical upstand for recharging vehicles
Class F – closed circuit television cameras
Updated: 4th August 2020 to divide this section into new individual pages
After many requests, we now offer a site appraisal service for just £449.
This appraisal will be from a developer's viewpoint letting you know the best options that you might have with your site or building of interest. No point in spending a large amount on professional fees if the deal has large potential issues from a planning aspect.
Or maybe we can find new angles that will increase your GDV and potential profit/income! Click here to start the process.