Part 2: Minor operations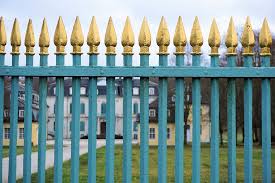 The GPDO covers minor changes to a property under Schedule 2, Part 2.
Any of these permitted developments could be withdrawn via a restriction on the building usually through a previous planning application or via restrictions in a conservation area etc.
This section is broken down into 6 sub-sections.
These are:-
Class A – gates, fences, walls etc.
Class B – means of access to a highway
Class C – exterior painting
Class D – electrical outlet for recharging vehicles
Class E – electrical upstand for recharging vehicles
Class F – closed circuit television cameras
Updated: 4th August 2020 to divide this section into new individual pages
Do you need help with a property? Unsure what to do next?
Book a 30 minute or hour Zoom session with Ian - The Planning Geek to discuss the opportunity that is before you. Click here to book a time that is convenient for your diary. You could be talking to Ian today!
Starts at just £147
'Full of content'
- Mark from Enfield

'Well worth the small cost - saved me hundreds in the long run, going down the wrong hole!'
- Louise from Clapham
'
Wow! Ian really is a Geek when it comes to property - so glad we booked an hour'
- Paul & Jo from Newcastle