Class E – outbuildings incidental to the enjoyment of a dwellinghouse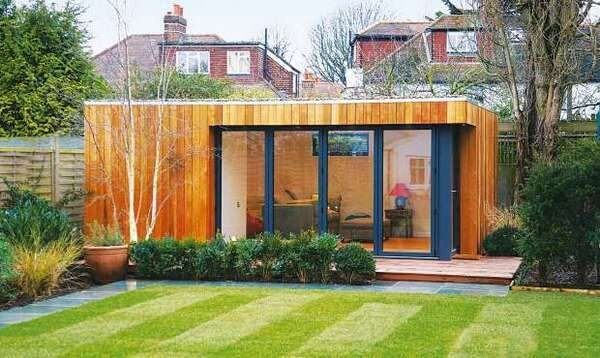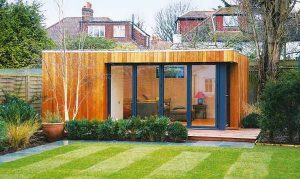 In English please!  Okay, outbuildings – think of sheds, home office, swimming pool, gyms, kennels, stables for domestic animals. etc. that are to be used by those living in the house.
There are only a few basic limitations to outbuildings. You can only cover 50% of the curtilage of the original house, either when built or on 1st July 1948. This maximum includes any other extensions, sheds etc. The curtilage is the land surrounding the property which is used for the benefit of those living in the house. This might include driveways, lawns, stables (for domestic animals), vegetable patch etc. It is unlikely to contain land that is separate, or paddocks etc., which are not considered part of the dwelling even though they may be linked. A recent court case ruled that land separate from the main garden was not part of the curtilage even though it was used by the family as their 'garden'. This often applies when the garden is on the other side of a public road.
Depending upon the size you might require building regs.
Outbuildings are considered to be permitted development, not needing planning permission, subject to the following limits and conditions:
– No outbuilding on land forward of a wall forming the principal elevation
– Outbuildings and garages to be single storey with maximum eaves height of 2.5 metres and maximum overall height of four metres with a dual pitched roof or three metres for any other roof
– Maximum height of 2.5 metres in the case of a building, enclosure or container within two metres of a boundary of the curtilage of the dwellinghouse
– No verandas, balconies or raised platforms
– No more than half the area of land around the "original house" would be covered by additions or other buildings
– In National Parks, the Broads, Areas of Outstanding Natural Beauty and World Heritage Sites the maximum area to be covered by buildings, enclosures, containers and pools more than 20 metres from house to be limited to 10 square metres
– In National Parks, the Broads, Areas of Outstanding Natural Beauty, conservation areas and World Heritage Sites, enclosures, containers and pools at the side of properties will require planning permission
– Within the curtilage of listed buildings any outbuilding will require planning permission
Also see Permitted development rights for householders – Technical Guidance 
Updated: 6th July 2020 to add link to Technical Guidance
After many requests, we now offer a site appraisal service for just £449.
This appraisal will be from a developer's viewpoint letting you know the best options that you might have with your site or building of interest. No point in spending a large amount on professional fees if the deal has large potential issues from a planning aspect.
Or maybe we can find new angles that will increase your GDV and potential profit/income! Click here to start the process.