Use Class Changes in 2020/21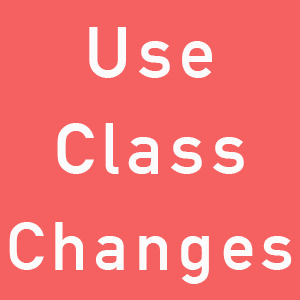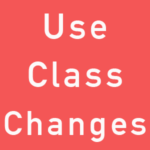 On the 21st July 2020 the government published the The Town and Country Planning (Use Classes) (Amendment) (England) Regulations 2020 which came into force on the 1st September 2020. The government has issued an explanatory document on the changes and why they were made here. Use Class A and D were removed as is B1(a) in England.
Three new use classes were introduced:-
Use Class E – Commercial, Business and Service
This use class brings together existing classes A1(shops), A2 (financial and professional services), A3 (restaurants and cafes) and B1 (business) as well as parts of classes D1 (non-residential institutions) and D2 (assembly and leisure) into one single use class to allow for changes of use without the need of planning permission. However shops and facilities with are deemed as being important to the local community have been placed into Use Class F2
Use Class F1 – Learning and non-residential institutions
This use class brings together some elements of Use Class D1 namely, schools, colleges etc., galleries, museums, public libraries, public halls or exhibition halls and churches etc.
Use Class F2 – Local community uses
This use class is designed to protect local community assets and includes shops smaller than 280m² with no other shop within a 10,000m (1km) radius, a hall or meeting place for the principal use of the local community (was use class D1), outdoor sport or recreation locations (was D2(e) use class) and swimming pools or skating rinks (was D2(e) use class)
Benefits and disadvantages to the new changes!
There are always winners and losers to any changes in any legislation and this is no exception. Some items have been been moved to sui generis that were in one use class. For example under the new use classes it will no longer be possible to move from a cinema to bingo hall or dance hall or vice versa.
Conversely you will be able to go between shops, restaurants, cafés, clinics, crèches, banks, offices, light industrial, indoor sports to another use within the new Use Class E. This will certainly give a few options. It will, for example, allow Costa (other coffee shops are available) to open cafés where previously they needed permission to convert a shop. This is all subject to any restrictive covenants or restrictions placed by previous planning permission. Note that any external changes will probably require planning permission if not permitted by GPDO.
This new class allows for a mix of uses to reflect changing retail and business models. It therefore recognises that a building may be in a number of uses concurrently or that a building may be used for different purposes at different times of the day. Changes to another use, or mix of uses, within this class do not require planning permission. Bringing these uses together and allowing movement between them will give businesses greater freedom to adapt to changing circumstances and to respond more quickly to the needs of their communities.
Table of changes
Current Use
Former Use Class
New Use Class
Shops﹤280m

²

and no other ≤1,000m radius
A1
Class F2
Local community uses

Shops
A1
Class E
Commercial, Business and Service
Supermarkets
Post Offices
Travel Agencies
Sandwich Bars
Hairdressers/Barbers
Funeral Directors/ Undertakers
Retail Warehouses (Argos etc.)
Domestic Hire Shops
Dry Cleaners
Locations to receive items for cleaning or repair
Internet Cafés
Banks and Building Societies
A2
Estate Agents or Employment Agencies
Restaurants
A3
Cafés
Public Houses/Wine Bars etc. where no or little food is served
Drinking Establishments with expanded food provision
A4

Sui Generis
In a class of their own
Hot Food Takeaways
A5
Offices
B1(a)
Class E
Commercial, Business and Service

Research and Development of products and processes
B1(b)
Light Industrial appropriate in a residential area
B1(c)
General Industrial
B2
Class B2

(no change)

Storage and Distribution
B8
Class B8

(no change)

Hotels
C1
Class C1

(no change)

Residential Institutions
C2
Class C2

(no change)

Secure Residential Institutions
C2A
Class C2A

(no change)

Houses and Flats
C3
Class C3

(no change)

HMOs (between 3 & 6 residents)
C4
Class C4

(no change)

Doctors, Clinics and Health Centres, Acupuncture Clinics etc. (except where linked to the residence of the practitioner)
D1
Class E
Commercial, Business and Service
Crèches, Day Nurseries or Day Centres
Schools
D1
Class F1
Learning and non-residential institutions

Galleries
Museums
Libraries
Public Halls (except local)
Churches etc.
Cinemas
D2
Sui Generis
In a class of their own

Music and Concert Halls
Bingo Halls
Dance Halls (not nightclubs)
Gymnasiums
D2
Class E
Commercial, Business and Service

Indoor Sports and Recreation (except where motorsports or firearms are used)
Halls or Meeting Places for principal use of the local community
D2
Class F2
Local community uses

Swimming Pools
Skating rinks
Outdoor Sports and Recreation (except where motorsports or firearms are used)
Theatres, Betting Offices, Payday Loan Shops,
Funfairs, Large Houses in multiple occupation (seven or more), 'Alkali Works', Hostels providing no significant element of care, Scrap Yards, Yards for the Storage/Distribution of Minerals, Yards for the Breaking of Motor Vehicles, Fuel Stations, Shops selling and/or displaying Motor Vehicles, Retail Warehouse Clubs, Nightclubs, Launderettes, Police Stations, Taxi Businesses, Car Hire locations, Amusement Arcades and Centres, Casinos, Tattoo Parlours, Beauticians, Massage Parlours, Nail Bars, Landfill Sites, Motor Sport Arenas, Firearms Ranges
Sui Generis
Sui Generis

(no change)
Page Updated: 19th November 2021
Do you need help with a property? Unsure what to do next?
Book a 30 minute or hour Zoom session with Ian - The Planning Geek to discuss the opportunity that is before you. Click here to book a time that is convenient for your diary. You could be talking to Ian today!
Starts at just £147
'Full of content'
- Mark from Enfield

'Well worth the small cost - saved me hundreds in the long run, going down the wrong hole!'
- Louise from Clapham'
Wow! Ian really is a Geek when it comes to property - so glad we booked an hour'
- Paul & Jo from Newcastle