Part 5: Camping & Caravan sites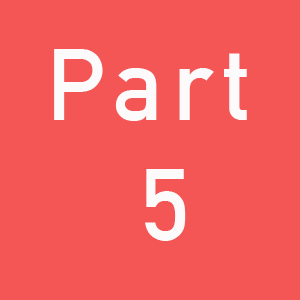 This section (Caravan sites & recreational campsites) allows for camping and caravanning to take place throughout England. Similar rules apply in Wales, Scotland and Northern Ireland.
Should neither of these be suitable, then Class B of Part 4 allows land to be used for any purpose for up to 28 days a year. This would allow a pop-up style camping or caravan use on land for say a number of weekends per year. However it is important that land is returned to its natural state between days used. This includes removing items such as portable toilets and such to avoid extra days being used.
Despite some permitted development rights, under Part A, existing you may still require a licence to set up a camping or caravan site in the UK (except under the 28-day rule above). There are various organisations which are exempt from a licence and the most up to date list can be found on the Government website here.
There are two types of exemption certificate – tents only & caravans, campervans and motorhomes only – if you wish to allow both tents and caravans you will require both certificates. These relate to Class C for tents and Class A for caravans etc.
An organisation can apply for licence via Natural England. Guidance from the government on licencing for camping and caravanning in the UK can be found here.
When we talk about caravans, this could also include static caravans, touring caravans, motorhomes, campervans, camping pods, shepherd's huts, gypsy caravans, moveable lodges or even a container as a home etc.
According to the Caravan SItes and Control Development Act 1960 the definition of a caravan is
"caravan" means any structure designed or adapted for human habitation which is capable of being moved from one place to another (whether by being towed, or by being transported on a motor vehicle or trailer) and any motor vehicle so designed or adapted, but does not include—
(a)
any railway rolling stock which is for the time being on rails forming part of a railway system, or
(b)
any tent;
Note that all these opportunities could be removed either by a previous planning application, within a curtilage of a building, or an Article 4.
Part 5 is essentially the permission to caravan or camp with rights contained within the Caravan SItes and Control Development Act 1960
The three Classes with Part 5 are as follows:
Class A – use of land as a caravan site
Class B – development on caravan site required by conditions
Class C – use of land by members of certain recreational organisations for tents
Page Updated: 2nd March 2022
Do you need help with a property? Unsure what to do next?
Book a 30 minute or hour Zoom session with Ian - The Planning Geek to discuss the opportunity that is before you. Click here to book a time that is convenient for your diary. You could be talking to Ian today!
Starts at just £147
'Full of content'
- Mark from Enfield

'Well worth the small cost - saved me hundreds in the long run, going down the wrong hole!'
- Louise from Clapham'
Wow! Ian really is a Geek when it comes to property - so glad we booked an hour'
- Paul & Jo from Newcastle