Paragraph X – Definitions of words and phrases used in Part 3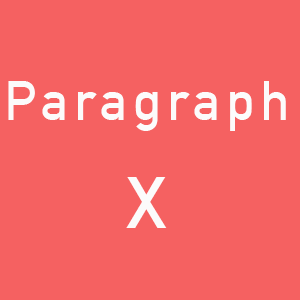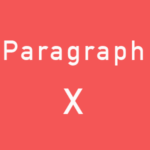 There are various words and phrases used in Part 3. Paragraph X defines these words and phrases to make it clear as to what each one means. This Paragraph X is up to date to the date shown at the end of the legislation.
Below this the full legislation for Paragraph X.
Legislation

Interpretation of Part 3
X. For the purposes of Part 3—
"agricultural building" means a building (excluding a dwellinghouse) used for agriculture and which is
so used for the purposes of a trade or business; and "agricultural use" refers to such uses;
agricultural tenancy" means a tenancy under—
(a) the Agricultural Holdings Act 1986; or
(b) the Agricultural Tenancies Act 1995;
"curtilage" means, for the purposes of Class Q, R or S only—
(a) the piece of land, whether enclosed or unenclosed, immediately beside or around the
agricultural building, closely associated with and serving the purposes of the agricultural
building, or
(b) an area of land immediately beside or around the agricultural building no larger than the land
area occupied by the agricultural building,
whichever is the lesser;
"established agricultural unit" means agricultural land occupied as a unit for the purposes of
agriculture—
(a) for the purposes of Class R, on or before 3rd July 2012 or for 10 years before the date the
development begins; or
(b) for the purposes of Class Q or S, on or before 20th March 2013 or for 10 years before the date
the development begins;
"habitable rooms" means any rooms used or intended to be used for sleeping or living which are not
solely used for cooking purposes, but does not include bath or toilet facilities, service rooms,
corridors, laundry rooms, hallways or utility rooms;
"pay day loan shop" has the meaning given in the Use Classes Order;
"prior approval date" means the date on which—
(a) prior approval is given; or
(b) a determination that such approval is not required is given or the period for giving such a
determination set out in paragraph W(11)(c) of this Part has expired without the applicant
being notified whether prior approval is required, given or refused;
"registered nursery" means non-domestic premises in respect of which a person is registered under
Part 3 of the Childcare Act 2006 to provide early years provision;
"site" means the building and any land within its curtilage;
"state-funded school" means a school funded wholly or mainly from public funds, including—
(a) an Academy school, an alternative provision Academy or a 16 to 19 Academy established
under the Academies Act 2010;
(b) a school maintained by a local authority, as defined in section 142(1) of the School Standards
and Framework Act 199868; and
"sui generis use" means a use for which no class is specified in Schedule 1 or 2 to the Use Classes Order.
Page updated: 27th February 2022
Do you need help with a property? Unsure what to do next?
Book a 30 minute or hour Zoom session with Ian - The Planning Geek to discuss the opportunity that is before you. Click here to book a time that is convenient for your diary. You could be talking to Ian today!
Starts at just £147
'Full of content'
- Mark from Enfield

'Well worth the small cost - saved me hundreds in the long run, going down the wrong hole!'
- Louise from Clapham'
Wow! Ian really is a Geek when it comes to property - so glad we booked an hour'
- Paul & Jo from Newcastle