Section 104 Agreement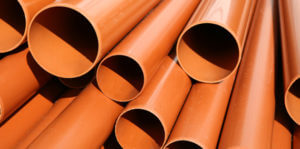 Section 104 of the Water Industry Act (1991) provides a mechanism for newly-constructed private sewers and pumping stations to be 'adopted' by the local sewerage authority, who will then maintain them at their own expense.
Appropriate information must be provided so that the authority can determine whether the sewer will be suitable for adoption.
A Technical Vetting and Administration Fee (TVA) will be payable which is 2.5% of the estimated construction cost.
A Section 104 adoption agreement must be entered into before construction of the sewers begins. A bond is also required which is 10% of the estimated construction cost. Since 2005 the bond is compulsory and must be 10% of the estimated cost of works.
The sewer must be designed and constructed so that it complies with the requirements of sewers for adoption, and the appropriate permissions must be in place. Where connection to the public sewer is required, a sewer connection application must be made under Section 106 of the Water Industry Act.
As-built drawings of the sewer must be provided to the authority. Once the local sewerage authority is satisfied with the condition of the sewers, they will issue a provisional certificate of completion.
The applicant then remains responsible for the maintenance and repair of the sewers for an agreed period (typically 3 to 12 months), after which a final inspection is undertaken. Once any required remedial works have been completed a final certificate of completion will be issued and the bond will be released.
The Section 104 agreement results in a drainage system which drains private areas such as roofs and driveways and also highway drainage. The cost of entering into this type of agreement varies depending on factors such as the size of the development and the system required.
Section 102
Section 102 of the Water Industry Act (1991) allows a developer or an individual to submit an application to a water company asking them to adopt a private operational sewer which is already installed. On a new development, the S102 process is usually followed if the new sewers are installed and become operational before the S104 agreement is signed and the S104 process is no longer applicable.