FCA PS13/3 HNWI/Sophisticated Investor – What does it all mean?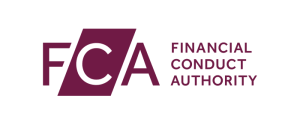 Often in property acronyms and phrases are bandied around by people, yet the majority of people do not understand what they mean. FCA PS13/3 is a law that people need to have a grasp of to avoid breaking it!
The FCA (Financial Conduct Authority) introduced restrictions on the retail distribution of unregulated collective investment schemes and close substitutes in 2013 – what that means in plain English for property people is that in order to promote an investment opportunity to a third party you must ensure that they are either a HNWI (high net worth individual) or a Sophisticated Investor. This was introduced to protect members of the public from being sold opportunities which might lose them money. By understanding the risks involved it is hoped that people enter into these opportunities with their eyes wide open.
These checks must run every 12 months in order to comply with PS13/3 and keep evidence. You need to ensure your investor is still compliant.
Which type of funding comes under the PS13/3 rules?
A straight loan is outside of PS13/3 so it is perfectly possible to make a post on a website asking for a loan to fund a purchase of a property for example. What you can't do is make a post saying that you have a great deal and any investor will get 50% of the profits return for example. In other words loans are fine, but joint ventures (JVs) are not.
Before you invest in great opportunities, like we offer at Leading Homes for example, you should ensure that you are self-certified as either a HNWI or Sophisticated Investor, as defined by the FCA under the Financial Services and Markets Act 2000 (FSMA)
If in any doubt, please contact a suitably qualified individual either. We are not qualified to give advice here on investing or any legal matter.
How do you quality as a HNWI or Sophisticated investor?
A certified HNWI
You confirm that you either:
• have a net income in excess of £100,000 per annum or
• have net assets in excess of £250,000 beyond your pension fund assets and your private residence
A certified Sophisticated Investor
You confirm that have been one of the following:
• A director of a company turning over at least £1 million within the last two years
• Have made more than one investment in an unlisted company in the last two years
• A member of a network or syndicate of business angels for at least six months
• Have worked in the past two years in a professional capacity in the private equity sector or in the provision of finance for small and medium enterprises