Paragraph I – Definitions of words and phrases used in Part 1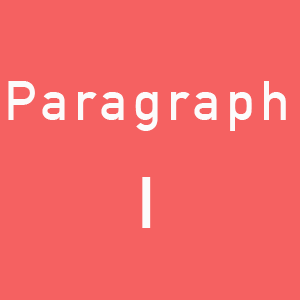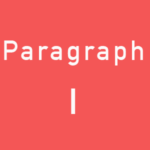 Paragraph I defines various words and phrases used in Part 1. It isn't the biggest of sections! But important, none the less.
Legislation
Interpretation of Part 1
I. For the purposes of Part 1—
"highway" includes an unadopted street or a private way;
"raised" in relation to a platform means a platform with a height greater than 0.3 metres; and
"terrace house", except in Class AA (enlargement of a dwellinghouse by construction of additional storeys), means a dwellinghouse situated in a row of 3 or more dwellinghouses used or designed for use as single dwellings, where—
(a) it shares a party wall with, or has a main wall adjoining the main wall of, the dwellinghouse on
either side; or
(b) if it is at the end of a row, it shares a party wall with or has a main wall adjoining the main
wall of a dwellinghouse which fulfils the requirements of paragraph (a); and
"unadopted street" means a street not being a highway maintainable at the public expense within the meaning of the Highways Act 1980
Also see Permitted development rights for householders – Technical Guidance
Updated: 15th August 2020
After many requests, we now offer a site appraisal service for just £449.
This appraisal will be from a developer's viewpoint letting you know the best options that you might have with your site or building of interest. No point in spending a large amount on professional fees if the deal has large potential issues from a planning aspect.
Or maybe we can find new angles that will increase your GDV and potential profit/income! Click here to start the process.