Lewisham plans sharp increase in CIL rates for the borough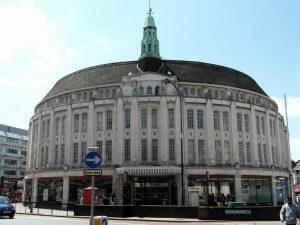 The London Borough of Lewisham is considering a new preliminary draft charging schedule for CIL (Community Infrastructure Levy), reports Planning Resource, which it estimates could raise an extra 29 million pounds over the next five years.
The council currently charges CIL on residential development in two zones, and on all other uses, except B1, B2 & B8 Use Classes.  Two of these would double under the proposals hitting developers with larger bills to account for when doing their due diligence.
The proposal was approved at a Lewisham cabinet meeting led by Mayor Damien Egan but still needs to be considered and approved by the full council.
The officers' report for the meeting says the council first adopted CIL in 2015 and currently charges £100 per sq metre for residential C3 uses in zone one covering the north of the borough, this would be double to £200 under the proposals. Outside of this zone it charges  £70 per sq metre in which would look to increase to a new rate of £125 per sq metre.
For all other uses across the borough, it proposes doubling the charge from £80 per sq metre to £160.
There are no plans to start charging CIL for development in B1, B2 or B8 use classes.
The report states: "Whilst CIL income is very difficult to project, it is estimated that the proposed rates could increase the total CIL income from £39 million to £68 million in today's terms (i.e. before indexation) up to the end of year 2022/23."
The report from the cabinet meeting adds: "Furthermore, projections made for the five year housing land supply in Lewisham shows a continued strong delivery of housing, supported by an ambitious programme of infrastructure investment and regeneration, including the arrival of the Bakerloo Line Extension. This will likely underpin continued strong value growth in the borough."
The council plans to consult on the proposals between now and September, examine the proposals over the autmn with the new levy being adopted in April 2019.
Despite the sudden leap, Lewisham remains below rates charged by some other London Boroughs.
After many requests, we now offer a site appraisal service for just £449.
This appraisal will be from a developer's viewpoint letting you know the best options that you might have with your site or building of interest. No point in spending a large amount on professional fees if the deal has large potential issues from a planning aspect.
Or maybe we can find new angles that will increase your GDV and potential profit/income! Click here to start the process.