Ministers have blocked an attempt by a group of central London boroughs to restrict the use of permitted development in the capital.
In 2020 the government introduced Class MA, to allow conversion from Use Class E to residential. However several councils objected and have tried to issue Article 4 restrictions into their boroughs to block this. However previously the government had said that they would not support area-wide Article 4s – this is where the various London Boroughs appears to have fallen down.
In a letter received by several London Boroughs, housing minister Stuart Andrew refused to grant the local authorities permission to limit the conversions of offices or shops to homes within a certain area.
He has asked the councils to reconsider their proposals, including by potentially limiting the ban on the controversial planning rules to a smaller geographical area.
The letter was sent to Westminster Council. However, Mr Andrew said similar letters had been sent to Camden, Lambeth, the Royal Borough of Kensington and Chelsea (RBKC), Southwark, Tower Hamlets and Wandsworth councils.
The councils had applied for Article 4 Directions, which limit the use of permitted development rights in a defined geographical area. But the Article 4 blocked by the Government came as a surprise to the local authorities.
Introduced in 2013, permitted development rights allow developers to convert certain types of buildings, such as offices and shops, into homes, without receiving full planning permission.
In 2020, a government-commissioned report found that permitted development often resulted in poor-quality homes that failed to meet space standards. This resulted in the ending of Class O for Office to Resi.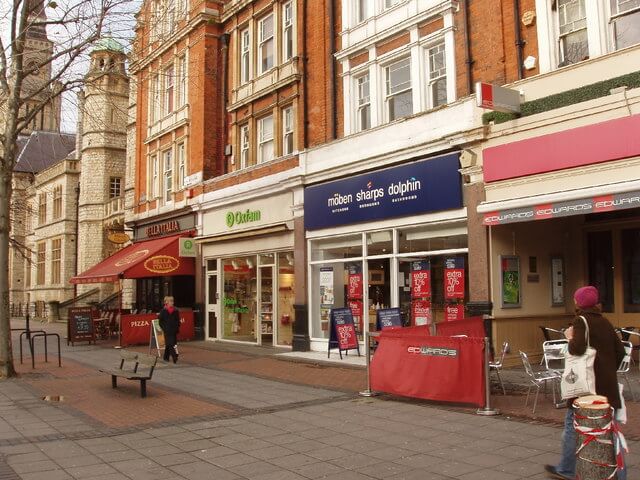 In response, ministers made a number of changes to permitted development rules, including ensuring that the converted homes were held to the same space standard as other developments.
In his letter, Mr Andrew said that the Article 4 Directions submitted by London boroughs
"cumulatively would disapply the permitted development right from most of the Central Activities Zone", an area covering central London that is governed by specific planning guidance.
The government has accepted one Article 4 Direction submitted by the City of London Corporation. However, Mr Andrew said the other councils "failed to take a sufficiently targeted approach to their assessment of the impacts of the permitted development right in each location".
He asked the councils to reconsider their proposal and provide evidence "to demonstrate that you have considered the application of Article 4 Direction to individual streets or smaller areas within the Central Activities Zone".
Elizabeth Campbell, leader of RBKC and chair of Central London Forward, which represents the councils that received the letter, said: "Eight central London boroughs – including Kensington and Chelsea – applied for an Article 4 Direction in order to manage the impact of permitted development in the centre of the city. It is very disappointing that seven of these have not been accepted."
She said permitted development "risks leading to the widespread loss of vital commercial space", which could undermine central London's recovery from the pandemic and lead to the creation of "sub-standard housing which doesn't meet the community's needs".
Ravi Govindia, the leader of Wandsworth Council, said the government's response was "deeply disappointing and regrettable", adding that the council "submitted some very carefully considered proposals after detailed consultation and engagement with our residents and businesses".
Matthew Green, cabinet member for business, licensing and planning at Westminster Council, said the government's response was a "setback", but not "the end of the road".
"In the years before the pandemic, Westminster lost office space equivalent to the Shard in two years. Securing an exemption will prevent commercial space from bleeding away for good, ensuring that the West End remains competitive internationally," he added.
Danny Beales, cabinet member for investing in communities, culture and an inclusive economy at Camden Council, said the government is yet to make final a decision on Camden's proposals, which they hope to come into force by August this year.
"We hope they listen to local concerns and enable us to protect jobs, the central London economy and push for good-quality housing," he said.
The letter encouraged councils to meet officials within the Department for Levelling Up, Housing and Communities and it is understood discussions are now taking place.
Do you need help with a property? Unsure what to do next?
Book a 30 minute or hour Zoom session with Ian – The Planning Geek to discuss the opportunity that is before you. Click here to book a time that is convenient for your diary. You could be talking to Ian today!
Starts at just £147
'Full of content'
– Mark from Enfield

'Well worth the small cost – saved me hundreds in the long run, going down the wrong hole!'
– Louise from Clapham'
Wow! Ian really is a Geek when it comes to property – so glad we booked an hour'
– Paul & Jo from Newcastle