Granny Annexe in the garden – does it need planning permission?
A popular question that I am often asked is can I add a Granny Annexe to my back garden? Can my Nan or Grandad move into the new structure?
Does it need planning permission for the Granny annexe?
Whilst Part 1, Class E allows for outbuildings unfortunately if the building is intended to be slept in then it will require planning permission. Class E allows for the erection of an outbuilding on up to 50% of the land around the home, which includes extensions, sheds and other outbuildings.
Yes, there are cases where the inspectorate has gone the way of the householder, but the Permitted development rights for householders – Technical Guidance is quite clear on the matter as far as a Granny Annexe is concerned.
It says…..
Class E sets out the rules on permitted development for buildings etc within the curtilage of a house (see page 7). Buildings which are attached to the house are not permitted under Class E (they would be subject to the rules in Class A). Buildings under Class E should be built for purposes incidental to the enjoyment of the house.

Paragraph E.4 of Class E indicates that purposes incidental to the enjoyment of the house includes the keeping of poultry, bees, pet animals, birds or other livestock for the domestic needs or personal enjoyment of the occupants of the house. But the rules also allow, subject to the conditions and limitations below, a large range of other buildings on land surrounding a house. Examples could include common buildings such as garden sheds, other storage buildings, garages, and garden decking as long as they can be properly be described as having a purpose incidental to the enjoyment of the house. A purpose incidental to a house would not, however, cover normal residential uses, such as separate self-contained accommodation or the use of an outbuilding for primary living accommodation such as a bedroom, bathroom, or kitchen.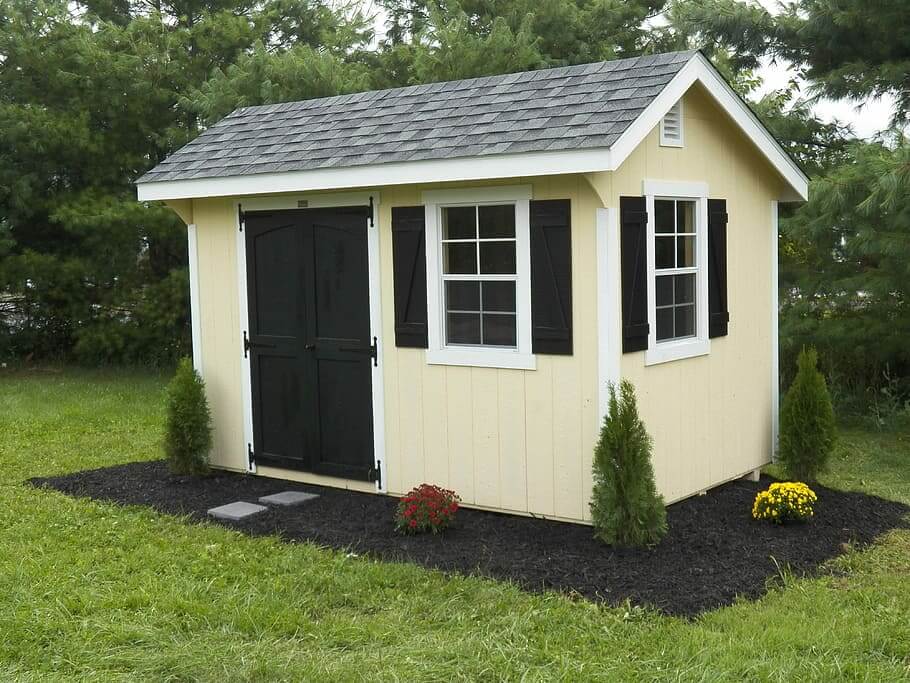 How to create a Granny annexe legally
That said there is nothing to stop you from creating say a gym for the use of the residents of the house, then at a later date apply for permission to convert that legal outbuilding into a granny annexe – completely different scenario. A gym might require a small kitchenette for mixing of sports drinks and a shower for refreshing afterwards. However, I would recommend getting a lawful development certificate once the construction is complete of the gym or similar outbuilding.
You can also request change of use permission to convert an external garage into living accommodation as a granny annexe.
Or perhaps convert an internal garage into living space as this is not development. Generally you can replace the garage door with a window unless you are in a conservation area, listed building or a planning condition, especially in new builds, prevents this.
So the answer to 'can you build a granny annexe?' – yes you can, however it would require planning permission for self living with a bedroom, bathroom etc, unless converting from an established outbuilding. Then it is just a change of use request.
Page Updated: 7th March 2022
Other Common Projects
Many more projects to come.....
Do you need help with a property? Unsure what to do next?
Book a 30 minute or hour Zoom session with Ian - The Planning Geek to discuss the opportunity that is before you. Click here to book a time that is convenient for your diary. You could be talking to Ian today!
Starts at just £147
'Full of content'
- Mark from Enfield

'Well worth the small cost - saved me hundreds in the long run, going down the wrong hole!'
- Louise from Clapham'
Wow! Ian really is a Geek when it comes to property - so glad we booked an hour'
- Paul & Jo from Newcastle