GPDO Article 7A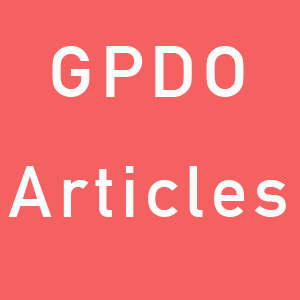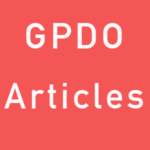 The General Permitted Development Order (GPDO) is divided into ten Articles. Four of these Articles are then expanded further. These expanded areas are called Schedules. These are then in turn split into a number of Parts. Finally these Parts are divided into Classes within Schedule 2. This is Article 7A.
Where we have additional pages and tables to assist you they are included below. Of course they are not part of the various GPDO Articles, Schedules or Classes – but are included to make life easier for you. If we can improve this section in any way – please get in touch.
Below is a full list of all articles within the GPDO:-
Articles
1. Citation, commencement and application
2. Interpretation
3. Permitted development
4. Directions restricting permitted development
5. Directions restricting certain minerals permitted development
6. Directions: general
7. Prior approval applications: time periods for decision
7ZA. Prior approval applications: modified procedure in relation to call-in of applications
7A. Review
8. Revocations and saving
Article 7A specifies as to how often the Secretary of State needs to review and update the General Permitted Development Order or GPDO.
Article 7A – Review
(1) The Secretary of State must from time to time—
(a) carry out a review of articles 1 to 7 articles 1 to 7ZA;
(b) set out the conclusions of the review in a report; and
(c) publish the report.
(2) The report must in particular—
(a) set out the objectives intended to be achieved by the regulatory system established by those articles;
(b) assess the extent to which those objectives are achieved; and
(c) assess whether those objectives remain appropriate and, if so, the extent to which they could be achieved with a system that imposes less regulation.
(3) The first report under this article must be published before the end of the period of five years beginning with 6th April 2016.
(4) Reports under this article are afterwards to be published at intervals not exceeding five years.
Page updated: 4th February 2022
Do you need help with a property? Unsure what to do next?
Book a 30 minute or hour Zoom session with Ian - The Planning Geek to discuss the opportunity that is before you. Click here to book a time that is convenient for your diary. You could be talking to Ian today!
Starts at just £147
'Full of content'
- Mark from Enfield

'Well worth the small cost - saved me hundreds in the long run, going down the wrong hole!'
- Louise from Clapham'
Wow! Ian really is a Geek when it comes to property - so glad we booked an hour'
- Paul & Jo from Newcastle