Use Class B – Industrial or Storage & Distribution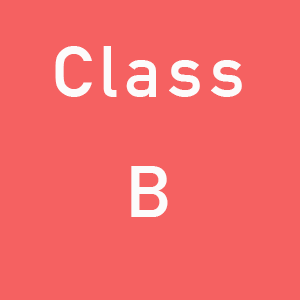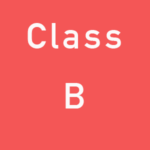 Use Class B of the Use Classes Order 1987 (as amended) are generally business that serve people either as factories or storage etc.. Note that the list on this page might alter from the original order as some subclasses have been removed and others added. This page is correct as of 6th March 2022. Check out our changes of change of use table to see which Class B use classes enjoy permitted development rights.
Note that from 1st September 2020 Class B1 has been merged into the new use Class E.
They are as follows…..
(Also see Class C, Class E, Class F1, Class F2 and Sui Generis)
Class B2 – General industrial – Use for the carrying on of an industrial process other than one falling within the uses described in Schedule 2, Class E, sub-paragraph (g) (excluding incineration purposes, chemical treatment, landfill or hazardous waste – see sui generis).
Class B8 – Storage or distribution – Use for storage or as a distribution centre including open air storage.
The judgment in Newbury DC v SoS for the Environment (1981) A.C.578, states that "…storage does not have to be part of the businesses, and that as long as storage was the principal use it could be a B8 use". Appeals have been won where classic cars were stored in a unit away from a domestic dwelling. It is still B8, despite it looking like a garage.
B8 could also be a warehouse used for distribution. Screwfix with a trade counter would fall under B8.
If an office or shop is attached to the warehouse or distribution centre then that shop or office would also be B8 use class as it will be ancillary to the main use.
You can move from B2 to B8 under Class I of Permitted Development. However there isn't an option to go from B8 to B2 or indeed B8 to anything else without full planning.
Where a property is in two use classes – then it will be classed as sui generis. The one exception is a building with Class E, sub-paragraph (g) & B2 use as long as the section allocated to B2 is not substantially increased.
Page Updated: 6th March 2022
Do you need help with a property? Unsure what to do next?
Book a 30 minute or hour Zoom session with Ian - The Planning Geek to discuss the opportunity that is before you. Click here to book a time that is convenient for your diary. You could be talking to Ian today!
Starts at just £147
'Full of content'
- Mark from Enfield

'Well worth the small cost - saved me hundreds in the long run, going down the wrong hole!'
- Louise from Clapham'
Wow! Ian really is a Geek when it comes to property - so glad we booked an hour'
- Paul & Jo from Newcastle