2020 General Permitted Development – GPDO Update 3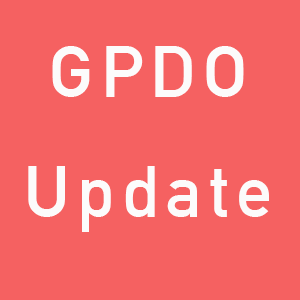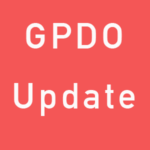 The third update to the Town and Country Planning (General Permitted Development) (England) Order 2015 (GPDO) was made on 23rd June 2020 – or General Permitted Development or GPDO Update 3 as we will refer to it on Planning Geek. It became active on 1st August 2020 in most cases, except Part 4 Class BA and Part 12 Class BA which ran from 25th June.
This was the third amendment in 2020 and was a more major update. 
The major addition was a new Part 20 which is the Construction of New Dwellinghouses.  This is for new properties rather than the conversion of existing buildings. Further PD rights under Part 20 are likely to follow.
The first new Class within Part 20 was Class A – New dwellinghouses on detached blocks of flats. You can read up on that new class here. This applies to detached blocks of flats built between 1st July 1948 and 5th March 2018. It does not apply to conversions or changes of use built under Part 3. So this includes Class M, Class N, Class O, Class P, Class PA and Class Q.
There were various changes to Part 1 – alterations to Dwellinghouses, mainly to prevent the use of these permitted development rights on dwellings created under Part 20 – Class A.
Within Part 3 – Changes of Use – we now see the requirement for the provision of adequate natural light in all habitable rooms of the dwellinghouses. This change affects Class M, Class N, Class O, Class PA and Class Q. Floor Plans are now required to be submitted as part of a Prior Approval Application within Class M, Class N, Class O, Class PA and Class Q previously there was no requirement to submit these.  Under paragraph X it defines a habitable room as any rooms used or intended to be used for sleeping or living which are not solely used for cooking purposes, but does not include bath or toilet facilities, service rooms, corridors, laundry rooms, hallways or utility rooms.
Within Part 4 – Temporary buildings and uses, we see a new Class BA to allow the additional temporary use of land during the relevant period. This period is from 1st July 2020 to 31st December 2020. It allows the land to be used for the holding of a market or motorcar and motorcycle racing for a period of up to 14 days within this period. 
Within Part 12 – Development by Local authorities we see a new Class BA – this allows the local authority to hold a market themselves on most land (except in an SSSI)  between 25th June 2020 and 23rd March 2021. There is no restriction to the number of days in this period. 
The original PDF of the The Town and Country Planning (General Permitted Development) (England) (Amendment) Order 2020 No. 632 can be found here