Class Q – barns and agricultural buildings to residential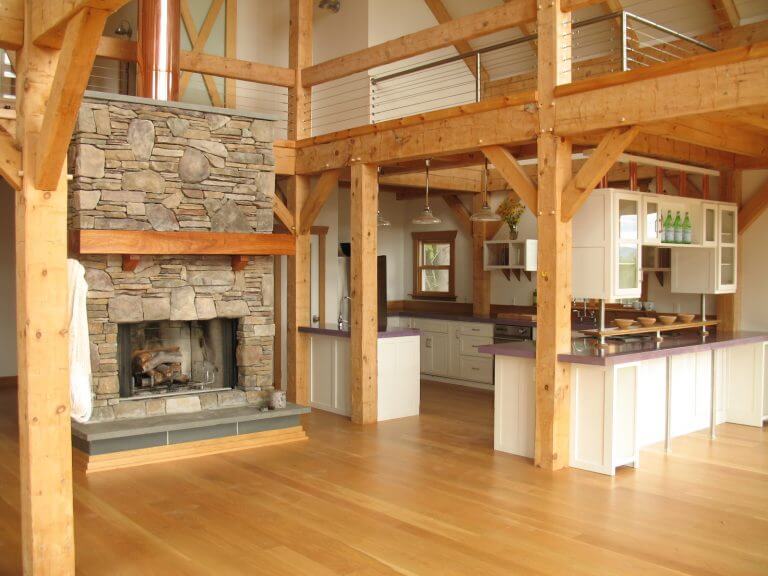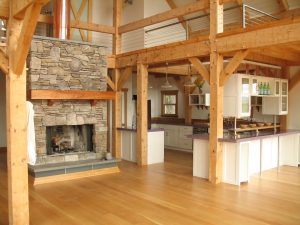 New homes in the countryside? Class Q might be an option for you. 865 m² of space? Five new homes? Read on….
This permitted development, which requires prior approval from the local authority, has recently been enhanced in 2018. Previously you could create 3 dwellings, whereas now that limit has been increased to 5.
There are a few limitations as one would expect. Probably one of the most important is that you can't create 5 dwellings in one barn and then 5 in the barn next door. This would only be acceptable if the barns were on different agricultural holdings. Simply dividing the land into separate titles is not going to work either.
The prior approval covers not only the conversion, but the walls, windows, roofs, materials, drainage, services etc. In other words the work required to convert the building into one or more dwellinghouse (C3). You can also partially demolish if required.
The barn or agricultural building must have been in a use solely for agricultural uses on or before 20th March 2013. You can't build a barn now and then convert it. You must wait ten years for any site that is newer than March 2013. By then I suspect Class Q might have gone.
As from 1st August 2020 you must supply floor plans as part of the application and it will require the the provision of adequate natural light in all habitable rooms of the properties created under Class Q. The GPDO defines a habitable room as any rooms used or intended to be used for sleeping or living which are not solely used for cooking purposes, but does not include bath or toilet facilities, service rooms, corridors, laundry rooms, hallways or utility rooms.
So what can you convert to?
You can have up to five new properties thanks to Class Q. You can have 'Smaller DwellingHouses' or 'Larger Dwellinghouses' or a combination.
Smaller Dwellinghouses are up to 100 m² and Larger ones are between 100 m² and 465 m².
You can have up to 3 larger properties as long as the area converted does not exceed 465 m².
You can have up to 5 smaller properties of up to 100 m² each.
You can combine the two as long as you do not exceed 5 units in total.
So you could have 5 units of 100 m² and convert 500 m²
Or you could have 3 larger ones (say 120 m², 135 m² and 210 m²) of any combination as long as you do not exceed 465 m² and then have 2 properties of 100 m² each.
The maximum possible combination is 865 m². One unit of 465 m² and four units of 100 m².
Not bad eh? Somewhat higher than pre 2018 at 450 m². What is more should you have a barn that you partially converted to 3 dwellings you could now add a further 2 as long the remainder still qualified under Class Q!
The floorspace that you convert or develop includes any mezzanine levels and not just the ground floor.
As with other permitted development changes there is no requirement to follow national space standards. So in theory you could create 5 smaller dwellings from a small barn.
Now the way that the class is written in the GPDO it stays silent on anything above 465 m², as this would not be a larger or smaller dwelling house. I suspect however that the local authority might object to this. But I am sure at some point someone will try. If you do, good luck!
Other restrictions!
As expected apart from the important date of 20th March 2013, there are a few locations where you can't enjoy Class Q. They are Listed buildings (or its curtilage), conservation areas, area of outstanding natural beauty (AONB), National Parks, the Broads and World Heritage Sites. You also need to avoid sites of special scientific interest (SSI), safety hazard areas or a military explosive storage area. That probably rules out anything the army uses!  Oh and finally forget a site that contains a scheduled monument.
There are a few criteria that the local planning authority will consider the prior approval against. They are highway impacts of the development (not how hard it is to drive the local roads), noise impacts of the development, contamination risks, flood risk, the design or external appearance of the building. The final one is the location or siting of the building and whether it makes it impractical or undesirable for the building to change from agricultural use to a C3 unit(s). The guidance makes it clear that the 'location test' should only be used very specifically, to prevent, for example, new dwellings in situations without access or close to potentially harmful activities. So a barn where a 4X4 is required might fail this or one that is halfway up a mountain.
What next?
If you are confident that you barn fits all the above criteria, you (or your planning consultant) would submit a prior approval application to convert the barn and wait the 56 days for the decision. Should it get declined by a local authority that wishes to control dwellings in the countryside then appeal!!!
Should you be looking for an office, shop or hotel in a barn then look at Class R. or you might look at both Q and R if you have more than one barn.
Check out other permitted development options on our changes of use page.
After many requests, we now offer a site appraisal service for just £449. This appraisal will be from a developer's viewpoint letting you know the best options that you might have with your site or building of interest. No point in spending a large amount on professional fees if the deal has large potential issues from a planning aspect. Or maybe we can find new angles that will increase your GDV and potential profit/income! Click here to start the process.